About Us
We believe in the quality, sustainable animal breeding.
We work for this from day to day.  Our company has obtained a decade of experience in the cultivation of plants. We have extended our profile with the breeding and sale of pedigreed Charolais cattle belonging to the forefront of the world market.
Our work and attitude is primarily determined by the love of livestock farming and ambition to reach the highest quality possible. Our animals receive excellent treatment and caring. We pay special attention to the conditions of keeping and to the feeding of the animals. We do it not only to be able to sell premium quality animals and meat, but also because our long term purpose is to conserve, to improve the genetic stock and the health of our cattle, to develop our animal breeding methods to perfection, to make our breeding stock widely known. We know that we can reach our aims by creating the ideal conditions, the appropriate feeding and the continuous development of the genetic stock.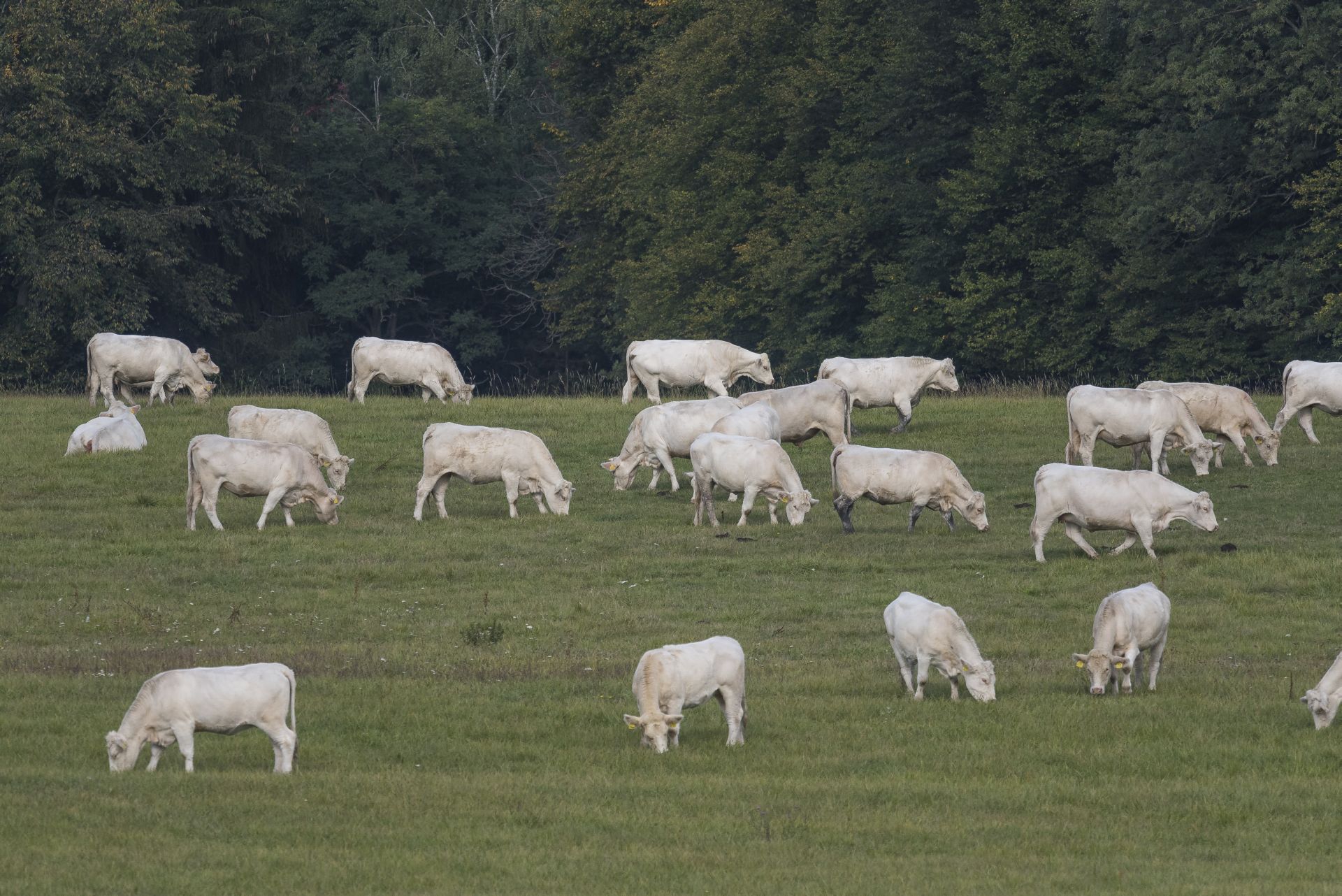 During our commercial activity, we serve the needs of our partners to the highest level. Ordering, selecting, transporting, and if needed, processing the animals are realized by our experts. Our customers can personally visit the stock, and they can choose from the cattle according to their specifications.
We know that the success of our enterprise and the quality of our products greatly depend also on our supplier partner, so we continuously monitor and evaluate them, our new suppliers must comply with strict quality requirements.
We give value, we provide value. We believe that the careful, attentive livestock farming leads to the perfect breeding animals, the excellent quality meat and to the satisfied partner.
Join us, be our partner and purchase value from the best source!