Trade
We do not know the difference in quality!
Reliable, continuous, high-level quality and fairness characterize our commercial activity. Our purpose is mainly to sell breeding animals from our own pedigreed breeding farm, however our stock is also the primary source of quality beef cattle.
Evidently our animals meet all necessary animal health requirements, and they have the necessary documentation. We provide these even in case of exportation, taking into consideration the rules, requirements applicable in the country of destination.
We sell the following live animals from our stock:
bull calf
pregnant heifer
heifer
breeding bull

In addition to the sale of live animals, we produce premium Charolais beef in our partner plant certified by the European Union, both for the national and international market. We sell beef in complete half or quarter.
Inside the packaging, there is the ear tag of the animal and the ENAR number, the sex, the date of birth of the animal are indicated everywhere on the product in order that our customers shall be able to identify the animal originating from us with the highest precision.
Categories of slaughter cattle:
Calf max 250 kg. cca. 6-7 months old
White meat calf 180-200 kg. cca. 4-5 months old
Baby-beef 350-400 kg, cca 10-12 months old
Young bull 500-600 kg, cca. 16-18 months old
Young bullock 600-650 kg. cca. 16-20 months old
Young heifer 400-450 kg. cca. 16-18 months old
According to our customers' needs we process the cattle in different slaughtering methods:
traditional processing method taking into consideration the international norms
kosher slaughter
halal
We also perform the resale of world-class breeds produced also by Hungarian breeders. Sold breeds:
Charolais
Holsten Friesian
Simmental
Limousin
Aberdeen Angus
The selection of animals which are not originating from our own breeding farm is realized on the basis of the customer's specification, with the help of experts. The selection and monitoring of our suppliers guarantee the satisfaction of our customers.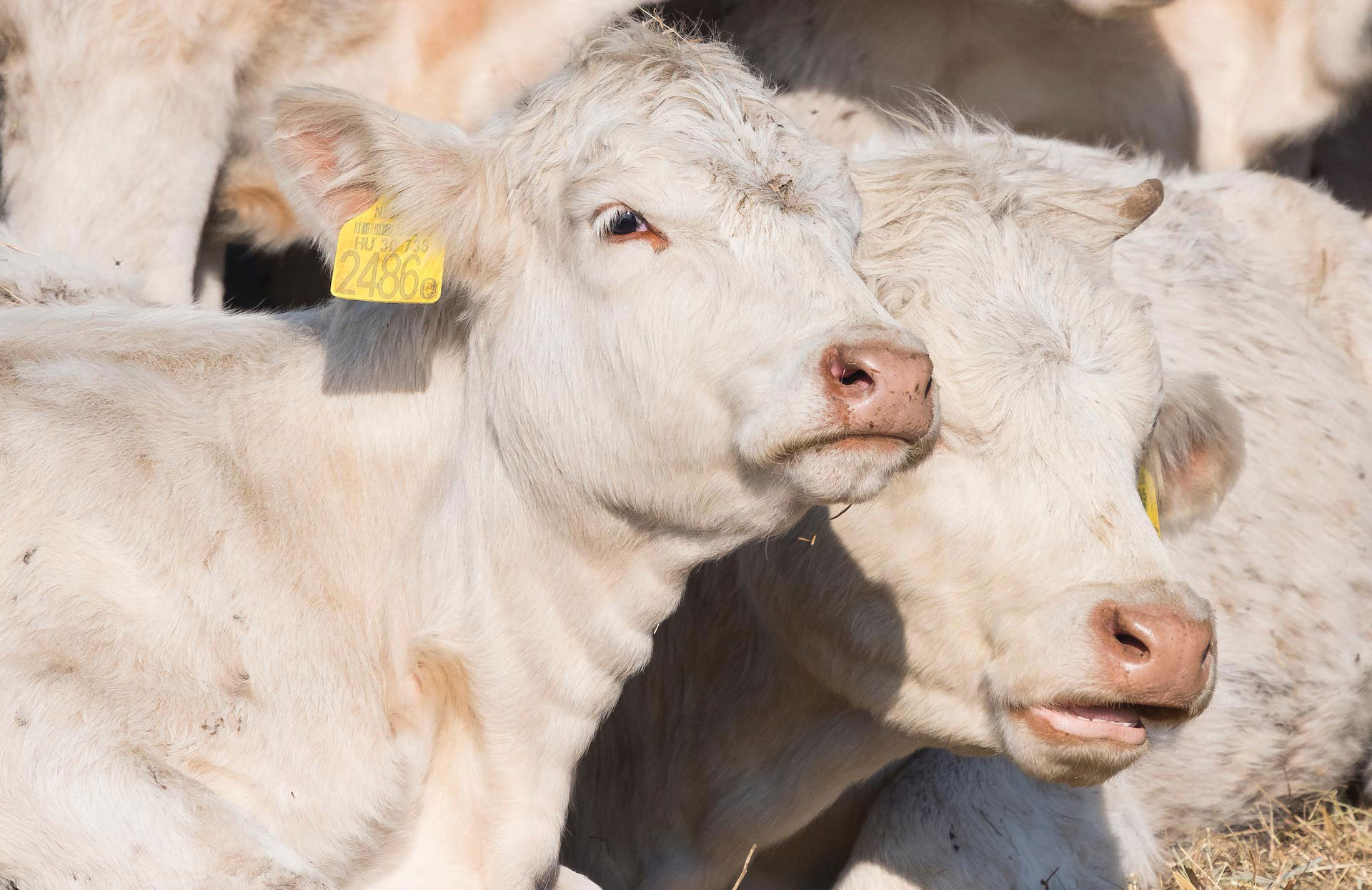 Our live animals form a good base for further breeding, and our well marbled beef satisfies even the most delicate taste, both in its quality and its taste.